Digital Marketing Specialist in Bangladesh
Features
Digital Marketing Specialist in Bangladesh
Motaher Hossain is a Digital Marketing Specialist in Bangladesh who has extensive experience in SEO, social media, email, content, and PPC advertising. His data-driven approach and knowledge of the latest trends in digital marketing have helped many businesses increase their online visibility, generate traffic, and generate leads.
Motaher Hossain Digital Marketing Specialist in Bangladesh: A Leader in Online Marketing
The world of Digital Marketing is constantly evolving, with new technologies and strategies emerging every day. In Bangladesh, there is one name that stands out among the rest: Motaher Hossain. As a Digital Marketing Specialist in Bangladesh, Motaher Hossain has built a reputation for being an expert in online marketing, helping businesses of all sizes increase their online presence, drive more traffic to their websites, and ultimately, grow their businesses.
Motaher Hossain is a Digital Marketing Secialist in Bangladesh with extensive experience in the field. He has worked with various organizations and helped them improve their online presence through effective digital marketing strategies. His expertise includes search engine optimization (SEO), social media marketing, email marketing, content marketing, and PPC advertising.
Motaher Hossain is known for his data-driven approach, where he utilizes analytics to measure the success of his campaigns and make informed decisions. He also stays up-to-date with the latest trends and best practices in digital marketing to ensure his clients receive the best possible results.
Motaher Hossain's skills and experience have helped numerous businesses in Bangladesh and beyond to increase their online visibility, drive traffic to their websites, and generate leads.
"Digital marketing is the art of connecting with your customers in the places they spend their time online." -Motaher Hossain
Motaher's Expertise in Digital Marketing
510+ Digital Marketing Projects Successfully Delivered. For every Digital Marketing project, we take care of the brand analysis, marketing strategy, digital ad design, social media marketing, ad management, tracking & monitoring, influencer strategy, and much more.
Digital Marketing in Bangladesh
Motaher Hossain is an Expert in Digital Marketing with a wide range of skills and expertise. His areas of expertise include:
Search Engine Optimization (SEO)
Motaher Hossain is skilled in optimizing websites for search engines, improving their rankings in search results and driving organic traffic.
Social Media Marketing
Motaher Hossain is experienced in creating and implementing social media marketing strategies across various platforms, including Facebook, Twitter, Instagram, and LinkedIn.
Email Marketing
Motaher Hossain has expertise in creating effective email marketing campaigns that help businesses generate leads and increase conversions.
Content Marketing
Motaher Hossain is skilled in creating and promoting high-quality content that engages and informs audiences and drives traffic to websites.
Pay-per-click (PPC) Advertising
Motaher has experience in creating and managing PPC campaigns on platforms like Google Ads, Bing Ads, and social media platforms like Facebook Ads.
Overall, Motaher's Expertise in Digital Marketing can help businesses improve their online visibility, generate more traffic to their websites, and ultimately increase their revenue and profitability.
Why Hire Motaher Hossain As Digital Marketing Consultant or Expert?
Motaher Hossain can be a valuable asset as a digital marketing consultant or expert for a number of reasons:
Extensive Experience: Motaher Hossain has significant experience in the field of digital marketing, having worked with a variety of businesses across different industries. This experience has allowed him to develop a deep understanding of the digital marketing landscape and to identify effective strategies for achieving business goals.
Up-to-Date Knowledge: Digital marketing is a rapidly evolving field, with new technologies and trends emerging all the time. Motaher Hossain keeps up-to-date with the latest developments in digital marketing, allowing him to offer clients cutting-edge solutions that deliver real results.
Creative Problem-Solving: Motaher Hossain is a creative problem-solver who is always looking for innovative ways to tackle marketing challenges. He is able to think outside the box and come up with solutions that are tailored to the unique needs of each client.
Results-Driven: Motaher Hossain is committed to delivering results for his clients. He works closely with each client to develop a clear understanding of their business goals and then develops customized strategies that are designed to achieve those goals.
Strong Communication Skills: As a digital marketing consultant or expert, effective communication is essential. Motaher Hossain has excellent communication skills and is able to explain complex digital marketing concepts in a clear and concise manner.
Overall, Motaher Hossain's experience, knowledge, creativity, results-driven approach, and communication skills make him an excellent choice as a digital marketing consultant or expert.
Digital Marketing Bangladesh
If you're looking for a Digital Marketing Specialist in Bangladesh who can help you take your online presence to the next level, look no further than Motaher Hossain. With his extensive experience and deep knowledge of the industry, he can develop a customized digital marketing strategy that is tailored to your specific business goals and target audience. Whether you need help with SEO, PPC advertising, social media marketing, email marketing, or content marketing, Motaher Hossain has the skills and expertise to help you succeed.
So, if you're ready to take your business to the next level and grow your online presence, contact Motaher Hossain today.
13+ Years of Experience
Resume
2010 - 2020
Academic Qualification
Master of Arts in English Literature
City University (2019 - 2020)
3.40/4
A master's degree is the next big academic milestone above the bachelor's level. It can prepare the student for taking on greater responsibility in the workplace or be his or her gateway to a teaching role. Master of Arts in English Literature is a great opportunity to dive into the ocean of the rich literary world.
Bachelor of Arts in English Literaure
Britannia University (2014 - 2018)
3.30/4
The aim of this Program is to facilitate students upgrading their knowledge of English language, literature, linguistics and ELT along with some other areas of Humanities.
Higher Secondary Education
Dowlatpur College, Sirajganj (2012 - 2014)
3.70/5
The Higher Secondary School Certificate (HSC) is a secondary education qualification in Bangladesh
Secondary Education
Dhukuria Bera High School (2010-2012))
3.94/5
The Secondary School Certificate (SSC) is a public examination in Bangladesh, conducted by educational boards for the successful completion of the secondary education exam in Bangladesh.
2010 - 2023
Job Experience
Manager, Admin
Retail Solution (2022 - Present)
Dhaka
Motaher Hossain possesses strong managerial skills, overseeing administrative procedures, streamlining processes, and ensuring maximum efficiency. He excels in recruiting and training personnel, assigning responsibilities, and managing office space. Motaher assesses staff performance, provides coaching, and maintains a smooth flow of information within the company. He monitors schedules, deadlines, inventory, and expenses, adhering to budgets and regulations. Additionally, Motaher supervises facilities services, organizes office activities, and handles e-GP Tender Documentation. He is proficient in social media management, digital marketing campaigns, and content creation for various platforms. Motaher also designs and develops websites, troubleshoots issues, and implements WordPress and other frameworks. He possesses skills in speed optimization, payment integration, and SEO ().
Manager IT & Marketing
Al Jami Diagnostic Center (2021 - 2022)
Dhaka
Motaher Hossain excels in sales and marketing, actively engaging with existing and potential clients, building strong relationships, and identifying market opportunities. He acts as a bridge between the company and the market, promoting products and making presentations to potential customers. Motaher manages customer visits, provides personalized service, prepares reports, and develops marketing plans for product promotion and brand management. He establishes marketing goals, recommends pricing strategies, and plans advertising and promotion activities across various channels. Additionally, Motaher handles IT support for users, manages server rooms and data centers, and provides expertise in IP networks and data communication, including MikroTik support.
Assistant Manager It & Marketing
Dhaka Eye Care Hospital (2019- 2021)
Dhaka
Motaher Hossain strategically establishes marketing goals and pricing strategies to secure a significant market share and maximize profitability. He develops comprehensive plans for advertising, promotions, and public relations activities, encompassing various channels and mediums. Motaher designs sales programs to generate new referrals and implements strategies to sustain and increase patient referrals. He recommends structural changes in the marketing group to ensure effective goal fulfillment and adaptability to market dynamics. Motaher evaluates market responses, adjusts marketing strategies promptly, and provides IT support, including PC and network management, troubleshooting, hardware and software management, and server room/data center management, including MikroTik support.
Professional Freelancer
Upwork, Fiverr, MaxBounty (2010 - 2019)
Online
Motaher Hossain has a successful freelancing career spanning from 2010 to 2019, during which he operated in various marketplaces like Upwork (previously known as oDesk), Fiverr, and Maxbounty. As a freelancer, he excelled in diverse roles, including graphic designer, web designer, developer, WordPress developer, data recovery expert, video editor, coder, SEO expert, and digital marketing specialist, showcasing his proficiency across a wide range of skills in the digital domain.
Features
Development Skill
Professional
Fields of Specialization
• Graphics Design • Digital marketing • WordPress • IT Support • Website Design • Web Development • Video Editing • SEO • Data Recovery • Web Application Development
About
Motaher Hossain
Motaher Hossain is a versatile and skilled professional with a wide range of qualifications in various fields. He has experience and expertise in graphics design, digital marketing, WordPress, IT support, website design, web development, video editing, SEO, data recovery and web application development. He can create stunning and engaging visuals for different platforms and purposes, such as logos, flyers, banners, social media posts and more. He can also design and develop responsive and user-friendly websites and web applications using WordPress and other tools. He can provide IT support and data recovery services for various devices and systems. He can also edit and optimize videos for online platforms and audiences. He can help businesses and individuals to improve their online presence and reach through effective digital marketing and SEO strategies. He is always eager to learn new skills and technologies to enhance his portfolio and deliver high-quality results to his clients.
Motaher's
Strengths
Top 8 Strengths of Motaher
Active
• Adaptable • Communication • Critical Thinking • Networking • Solution Oriented • Independence • Persuasive • Team-Working
About
Motaher Hossain
Motaher Hossain is a professional who possesses some special strengths that make him stand out in his field. He is adaptable to different situations and challenges, and can adjust his approach and strategy accordingly. He has excellent communication skills, both verbal and written, and can convey his ideas and opinions clearly and persuasively. He is also a critical thinker who can analyze complex problems and come up with creative and effective solutions. He has a strong network of contacts and collaborators, and can leverage his relationships to achieve his goals and support others. He is solution oriented, meaning he focuses on finding the best possible outcome for any issue or task, rather than dwelling on the obstacles or difficulties. He is independent and self-motivated, and can work autonomously without constant supervision or guidance. He is persuasive, and can influence others to adopt his point of view or support his initiatives. He is also a team player, who can cooperate and coordinate with others, respect different perspectives, and contribute to the overall success of the group.
Visit Motaher's blog and keep your feedback
Blog
Contact
Contact With Motaher Hossain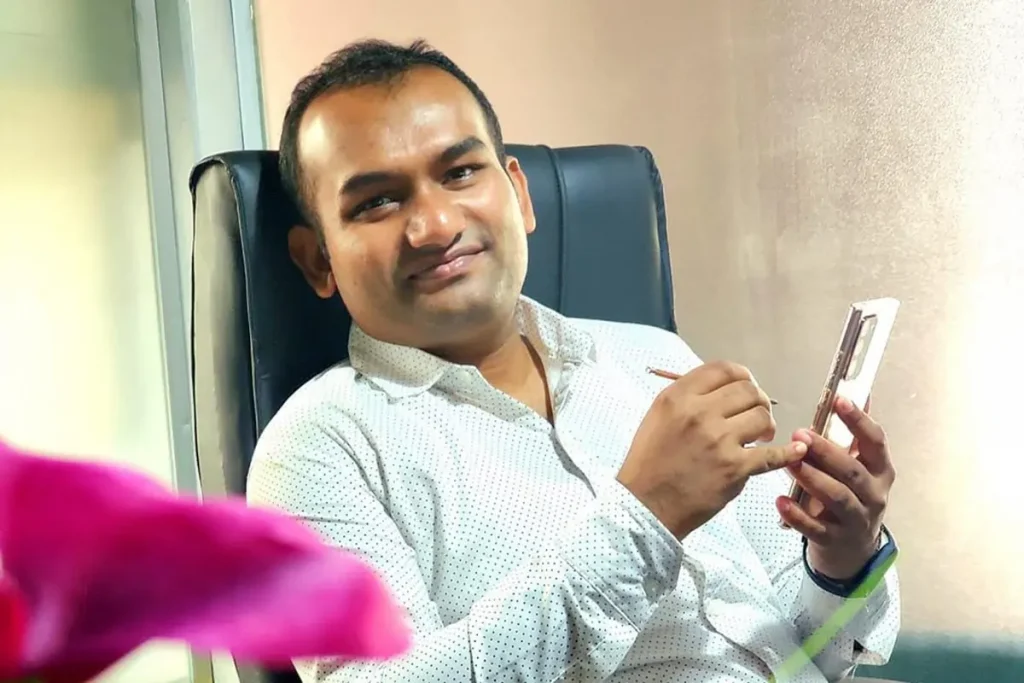 Motaher Hossain
Manager Admin, Retail Solution