Membership Card Price in Bangladesh
Motaher Hossain is a highly skilled membership card designer from Bangladesh. With a keen eye for aesthetics and a strong understanding of design principles, he creates unique and visually appealing membership cards. Motaher collaborates closely with clients, ensuring their brand values are reflected in the designs. His exceptional work has gained him recognition and a loyal clientele, establishing him as one of Bangladesh's top membership card designers.
Membership card Price in Bangladesh | Motaher Hossain
Motaher Hossain offers a distinctive service in Bangladesh, specializing in the printing of Membership/Privilege/Loyalty cards. Motaher Hossain provide two types of cards: Metal and plastic (PVC) cards and aso Providing best Membership Card Design Service in Bangladesh. Our Membership Cards/Loyalty Cards serve as a fantastic means to demonstrate your appreciation to your customers. With our attention-grabbing cards, you can ensure that your customers keep returning for more.
Motaher Hossain Offering Exceptional Membership and Loyalty Card Printing Services in Bangladesh
In today's competitive business landscape, building strong relationships with customers is crucial for sustainable success. One effective way to cultivate customer loyalty is by providing personalized membership and loyalty cards. Motaher Hossain offers a unique and comprehensive service in Bangladesh, specializing in the design and printing of membership and privilege cards. With a range of options, including metal and plastic (PVC) cards, Motaher Hossain ensures that businesses can impress their customers with eye-catching cards that leave a lasting impression.
Importance of Membership Cards
Membership cards serve as powerful marketing tools and have numerous benefits for businesses. They establish a sense of exclusivity, reward customer loyalty, and encourage repeat business. By offering membership cards, you demonstrate to your customers that you value their support and are willing to go the extra mile to enhance their experience.
Types of Cards Offered
At Motaher Hossain, we offer two types of membership cards: metal cards and plastic (PVC) cards. Both options provide unique benefits and can be customized to match your brand's aesthetics.
Metal Cards
Metal cards are synonymous with luxury and sophistication. They are crafted using premium materials and can be engraved or etched with intricate designs. Metal cards make a bold statement and are ideal for businesses that want to create a lasting impression on their customers.
Plastic (PVC) Cards
Plastic (PVC) cards are versatile, cost-effective, and highly customizable. They offer a wide range of design possibilities and can incorporate vibrant colors, graphics, and text. PVC cards are durable, lightweight, and suitable for various industries, including retail, hospitality, and fitness.
Unique Designs for Eye-Catching Cards
Motaher Hossain takes pride in its ability to create eye-catching and memorable membership cards. Our team of skilled designers and printing experts work closely with you to understand your brand identity and create unique designs that align with your vision. Whether you prefer a sleek and modern design or a more traditional and elegant look, we have the expertise to bring your ideas to life.
Customization Options
We understand that every business has its own distinct branding requirements. To cater to your specific needs, we offer a wide range of customization options for your membership cards. From choosing the card material, finishes, colors, and fonts to incorporating your logo and personalized text, we ensure that your cards reflect your brand's personality and values.
Durability and Quality Assurance
When it comes to membership cards, durability is crucial to ensure they withstand regular use. Motaher Hossain uses top-quality materials and advanced printing techniques to create durable cards that can withstand wear and tear. Our commitment to quality assurance means that you can trust us to deliver cards that not only look visually appealing but also last long.
Benefits of Membership Cards
Membership cards offer a plethora of benefits for businesses, including:
Enhancing Customer Loyalty
By providing membership cards, you incentivize customers to continue patronizing your business. These cards make customers feel valued, fostering a sense of loyalty and encouraging them to choose your brand over competitors.
Increasing Brand Awareness
Membership cards serve as walking advertisements for your business. When customers use your cards, they showcase your brand to others, increasing visibility and awareness. This can attract new customers and generate valuable word-of-mouth referrals.
Effective Marketing Tool
Membership cards can be leveraged as a marketing tool to promote special offers, discounts, or exclusive perks. By providing incentives through your membership program, you can encourage customers to make repeat purchases and engage with your brand on a regular basis.
Easy Card Management
With the help of digital platforms and advanced card management systems, tracking and managing membership cards has become hassle-free. These systems enable businesses to monitor card usage, gather customer data, and provide personalized experiences, leading to better customer relationship management.
How to Order Membership Cards
Ordering membership cards from Motaher Hossain is a seamless process. Simply visit our website, browse through our design options, and select the card type and customization preferences that suit your brand. Our team will guide you through the ordering process and ensure that you receive the cards that exceed your expectationsor call: +8801611918169
Membership Cad Designer in Bangladesh
Motaher Hossain, a highly accomplished professional in Bangladesh, stands out as the best membership card designer in the country. With a remarkable blend of skill, creativity, and expertise, Motaher has established himself as a leading figure in the field of membership card design.
Motaher's extensive experience and exceptional talent enable him to create captivating and visually stunning membership card designs. He understands the importance of crafting designs that not only reflect the brand's identity but also resonate with its target audience. By incorporating unique elements, captivating visuals, and meticulous attention to detail, Motaher ensures that each membership card design is truly remarkable.
Membership Card Provider in Bangladesh
Motaher's proficiency in utilizing design software and tools allows him to bring his creative vision to life. He combines artistic flair with technical know-how, resulting in membership card designs that are both aesthetically pleasing and functional. His designs not only catch the eye but also effectively communicate the desired message to the cardholders.
Furthermore, Motaher's dedication to delivering excellence is evident in his approach to client collaboration. He actively listens to clients' requirements, understanding their specific needs and goals. Through open communication and effective project management, Motaher ensures that each client's vision is realized in the final membership card design.
Contact
Contact With Motaher Hossain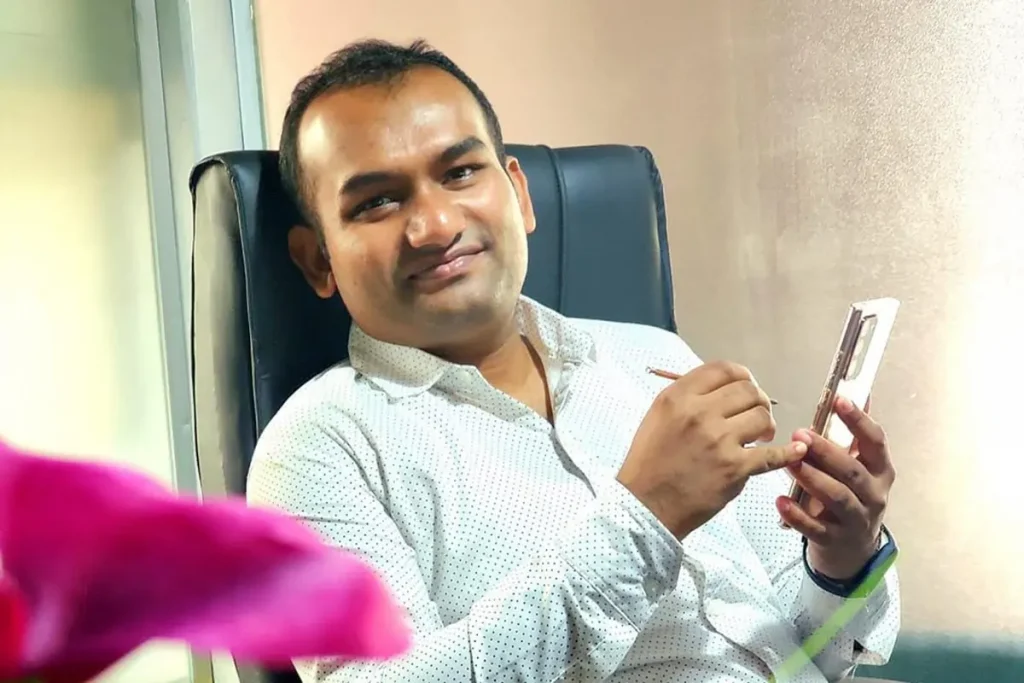 Motaher Hossain
Manager Admin, Retail Solution